One year ago I started a journey that for the longest I contemplated even going down as I secretly watched and admired my mother for her bravery from the shadows.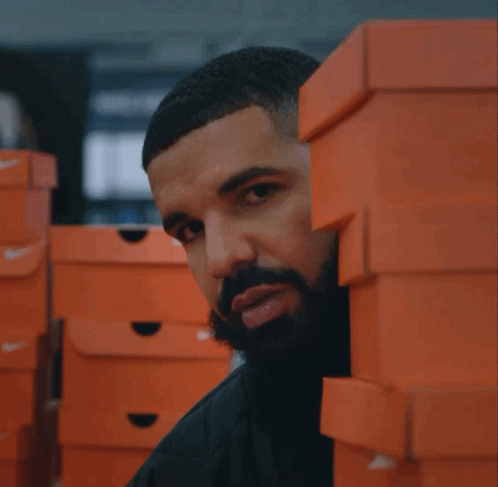 I would try it on for a week or three then undo the hood knots that I had created deaming the journey "not for me". Only still silently praying one day that I too would have the courage and willingness to be, committed. Like most black Goddess and Kings, my hair has seen many eras. I've tried it all: the creamy demon, Crochette braids, "sow in but toes out", grandmas kitchen kinks, silky silk da shocka press, do it myself color, salon salary diva, kitchen clipped ends, "wash and no", wigs (literally wore it for a day and was done, no shade to those who got it though). My natural hair budget seemed more expensive than my then car note and rent at the time; for anyone that says going natural is cheap and for the lazy, bye. You name it, my hair has probably seen it. Literally edges snatched and needed to be revived from all the "doin" i was doin you feel me?

But this hair momma was tide. Momma had been prayin cause after while, it did simply become the lazy but cute head wrap that would frequent the function after while. Hiding the "i didnt know what to do with it this time" look or the "today was wash and arun running day in the middle of a snowstorm" do. And to add insult to injury stress was doin overtime on my edeges, literally. With both family lines plagued with the eventual receading hairline, in my perceived youth, momma was tired of seeing the sink, tub, comb and floor you name it full of precious hair that was gravitating to everything but my scalp. I was ashamed, afraid and praying. Lord whatever happens, help me to not look like what Im going through ever, especially when its one of those "this aint cute seasons" of life. Help me to keep all my teeth, may they be as white as they can be, help me to not look like I live in the liquor store, help me to maintain some sense of a heathy waist line to ass too fat ratio, may I never be dehydrated in any sense of the word and AND most importantly, lord help me to keep my hair on my head, keep me covered ya mean?

I had always admired locs. Didn't matter what kind they were traditional, free form, sisterlocs, interlocs, micros, kitchen locs. I was always just naturally drawn to folks who had em. I'd literally sit there like a geek just admiring smilling and rooting them on. It was something about them that I admired and still yet was afraid to get for myself, face palm. But one glorious and appointed day as I proudly walked through my mothers apartment complex to find her socializing with her croonies in the social hall (crazy to think seeing that kinda gathering now is almost non existant thanks to the current affairs of the times but I digress). None the less, I walked in feelin proud with my big juiced fro, hair was deciding to be on my side that day and I was proud, still prayin but proud for a good hair day.
I greeted Ms momma ma'am with the hug and smile that I know we both needed at the time and out of what seemed a needed answered prayer she over heard she asked " Hey would you consider getting your hair loc'd"? Now this was nothing new, my mother had by then been loc'd for almost 5 years, yes 5 and I was still lurkin in her hair DM's as her locs literally begin to graze mid back! It was nothing new for her to ask me jokingly ever so often would I consider getting my hair loc'd and when I say e.v.er.y.👏🏾t.i.m.e 👏🏾 she asked I'd laugh and say no and quickly move onto something else. For so many unfortunate years I had fallen into the hella false narrative that locs of any kind were "untamed", unprofessional, messy, another level of lazy, and cheap. Looking back on my unconscious and ignorant belief system is beyong laughable now.

But to remember looking at my mom as almost like her eyes were sparkling for the first time in a while my eyes sparkled too and with the biggest smile on my face and with no hesitation the word yes came out before I could even think. The answer to my prayers had literally been in my face the entire time and I was ignoring it out of pure ignorance and more so, fear. I was afraid, what if it doesnt look right on me? What if I cant take care of it, what if i cant get employment opportunities because of it? what if they never grow, what if, what if, what if, I had literally placed hair in a box while the whole time my hair was screaming to get back home.

Once my mouth wrote the check of the yes, my life changed, my research and my sisterloc journey began and ive never been happier. First off to address all the what ifs, you see the pics! Growth on growth on growth and I ain't ugly (humbly speaking). Secondly being a creative entrepreneur I can kinda do what I want when it comes to hair so there's that on that. Locs for me have been the most empowering hair care I have experienced. Unlike my biased thoughts, locs have provided me the freedom, confidence, and love I had been looking for for my crown all the years prior. So often in our community we are made to believe that in order to be beautiful the hair gotta be straight as Becky with the "good". No shade or disrepsect to my queens that still rock them a lace or a perm, yall still got it. AND as for me and my camp, Locs have allowed me the freedom i've needed. Especially as an active woman; workin out everyday even every couple of days on loose hair would be such a headache. Locs have given me time back in my days, allowed me to explore and relearn my hair and its needs, graced me with freedom, variety, my edges and love in my look BACK.

These days I spend with my head in the clouds, grateful to allow my locs to soak up sun and catch some waves of the wind without me constantly feeling like I need to find a mirror or a hat, stat. The growth I've experienced with my loc journey has not only taught me more about my hair but even myself, patience, compassion and how I show up differently day to day but still rooted in commitment to growth.

So this month I am proud to celebrate my 1 year loc birthday. This year has taught me how to let go of what does not serve and to loc in the good stuff, loc in the love, loc in the vision that uplifts you, loc in the blessings. Locs have also allowed me another way to connect, inspire, learn, and teach from a space of authenticity.
I am excited to share that not only does by Business Yoga Bay promote wellness of mind, body, spirit, but also wellness of the crown as well. We now offer loc services specializing as a sisterloc consultant and micro/ interlocking practitioner establishing, styling, retightening and hair health as a wellness service! I have been so hype and transformed by my own journey and experience that I wanted to be able to share it with anyone that needed a sounding board and took up the class during the "panorama", (Cheers to perseverance and love to all affected and impacted by these times we are in, all lightheartedness aside my love and prayers goes out to us all,) more for the book of life, right? If you have ever even considered loc'g your hair here's your sign and the link to book a consultation with me. Yoga Bay also offers Minds of Gold Hair Tonic which is an excellent addition to your after shampoo or middle of the week hair care regime, promoting hair growth, retention, relief of dry itchy scalp, and made with love, great for locs and even those who have not crossed over, yet. Told you its deeper than the surface with Yoga Bay as we continue to explore wellness being a full embodied experience, I am excited to offer these new produces and services. I hope to share more of my loc journey and hope to encourage someone else to take the leap, even if its not locs'…..even though imma say it should be lol, but seriously dont be afraid to do the "ting", whatever it is, remember find your "yoga" find your "loc journey" and stay committed, its worth it.

Continue to live, love, teach, learn, and Grow Well, Beloved.